History
How it all began
At Bergfood we don't just love food, we also love stories. The wonderful stories behind the family run businesses that we work with read like a colourful history book. Naturally, our beautiful company also has such a story to tell!
Bergfood started up almost forty years ago, born out of a pure love for Italy: the delicious food, the passionate Italians and all the beauty that the country has to offer. When Paul van den Berg was working at a trading company, after graduating from high school, he came across a very small advertisement in 'de Telegraaf' newspaper: "Assistant manager wanted for a bungalow park by the Lago Maggiore". Paul had always wanted to discover the world and so applied immediately. Much to his surprise he got the job and soon after he was on his way aboard the Italy Express. It was May 1974 and a new adventure had just begun!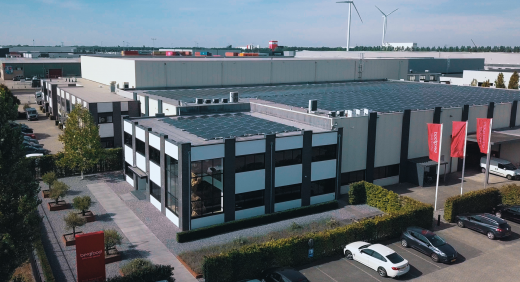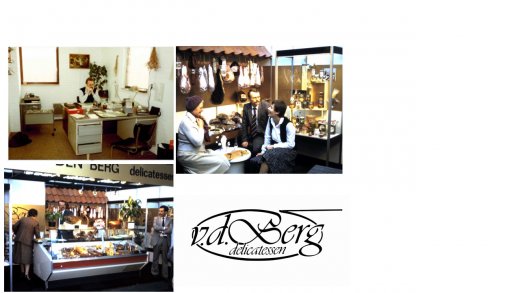 And how it continued
He had various jobs to keep him busy at the bungalow park, ranging from receptionist to handyman. In the pre- and post-season there was even an extra job: Lifeguard! On one such beautiful day whilst performing that function, he met his future wife - Sirpa from Zeeland. Two years later he left with her for Lake Garda, where he took over management duties at another bungalow park. He was also responsible for all commercial matters and as the park was only just open, he had to be quite pioneering in all kinds of areas. He went looking for suppliers, so that he could fill the shop in the bungalow park with beautiful products.
As much as they loved the country, over time the question arose as to whether Paul and Sirpa wanted to stay in Italy for the rest of their lives. The couple eventually decided to go back to the Netherlands. Initially they settle down in Zeeland, where they took up a lease on a hotel with apartments in Haamstede.
After two years, however, it was time to plot another course. Paul had learned much about the hospitality industry as well as Italian products of course and discovered that there was a company for sale in Aalst-Waalre, near Eindhoven. On March 1st, 1981, contracts were signed: Bergfood was up and running! The couple settled down in Prinsenbeek near Breda and set up business in Etten-Leur. Eventually switching to running the company from home in Zevenbergen.
Once again Paul stepped into his pioneering shoes. He drove to all the trade fairs in Italy, acquired plenty of new contacts and returned with a car full of product samples. He preferred to work with passionate family companies with which he felt a real connection and thereafter followed many years of loyal cooperation. Initially, Bergfood mainly supplied to the better restaurants and delicatessens. In the 1990s, the business expanded to also deliver to wholesalers and then supermarkets. Volumes increased considerably and Bergfood eventually moved to Oosterhout in 1997, where it is still located. In 2013 Maarten van den Berg took over Bergfood from his father Paul.