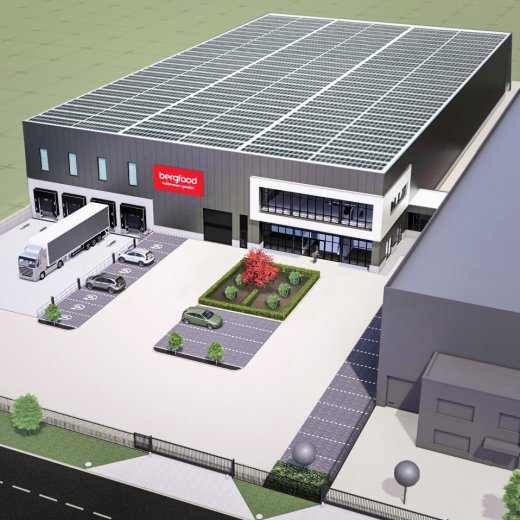 Expansion distribution centre Bergfood!
On the empty lot, next to the current distribution centre, we gain an additional 4.000 square meters of warehousing space. The total distribution centre will reach 11.000 square meters. In April the first pile will be struck into the ground. The expansion is necessary to facilitate our growth.

The new warehouse will be provided with solar panels and is completely gas-free. The expansion will have a storage racking and 4 loading docks. The warehouse is expected to be fully operational in December.